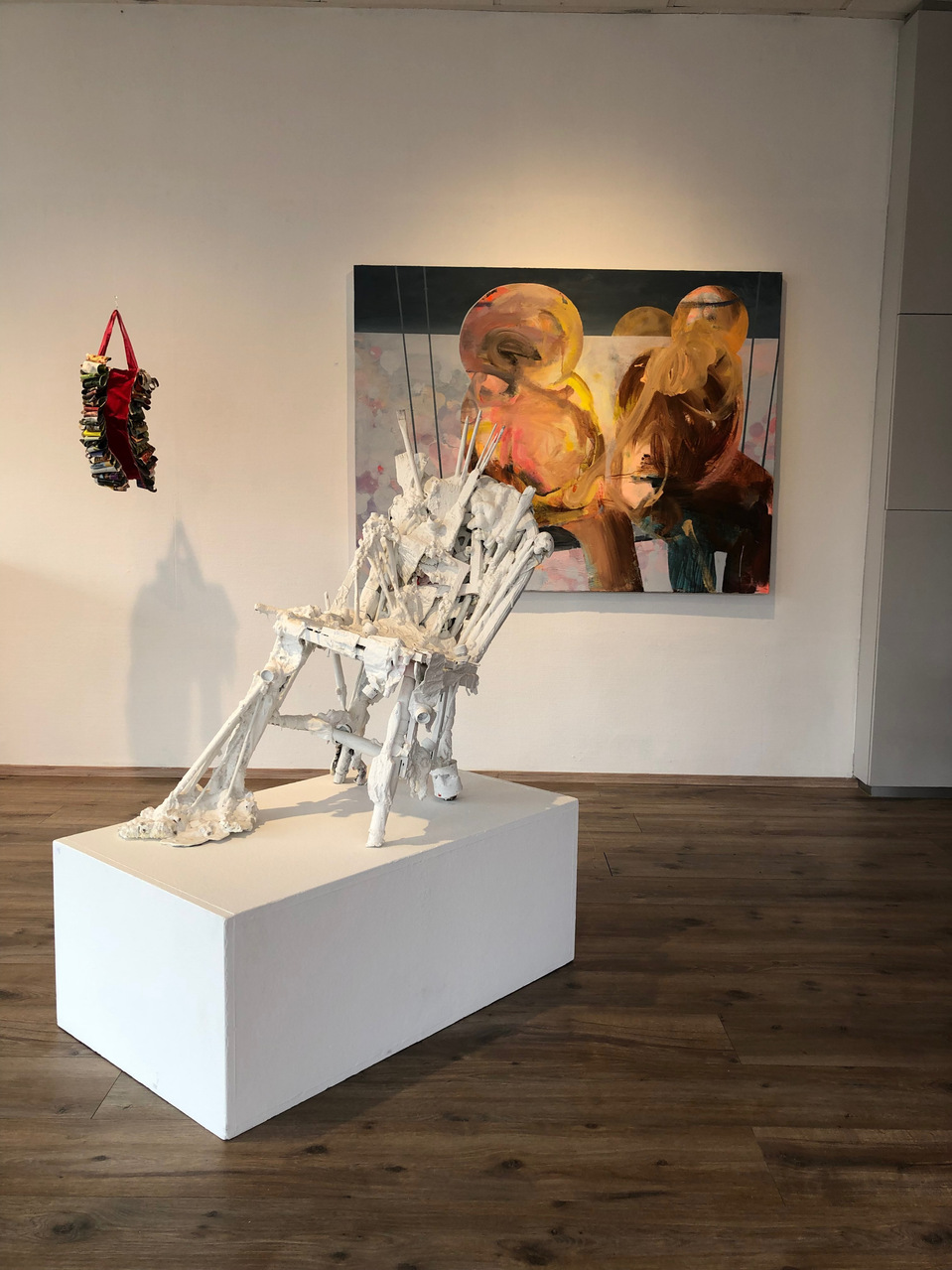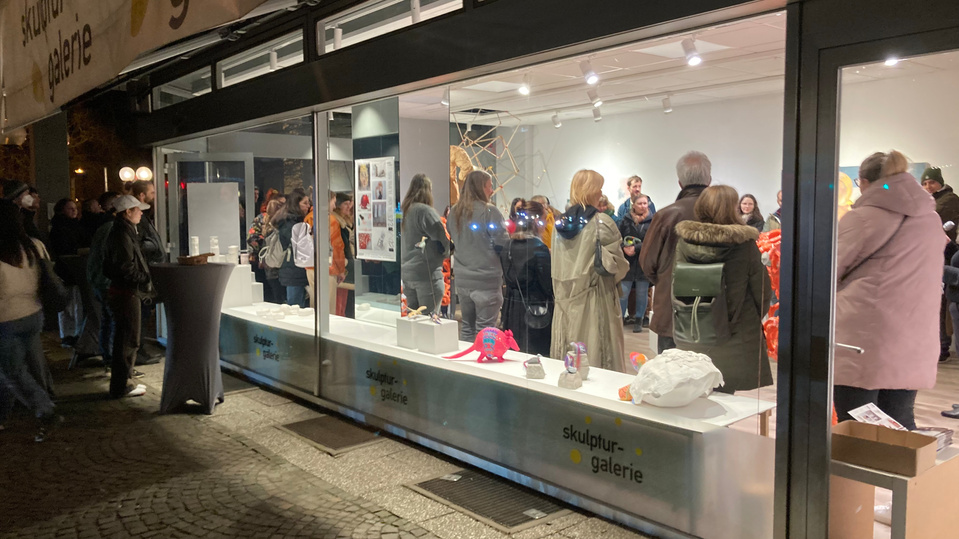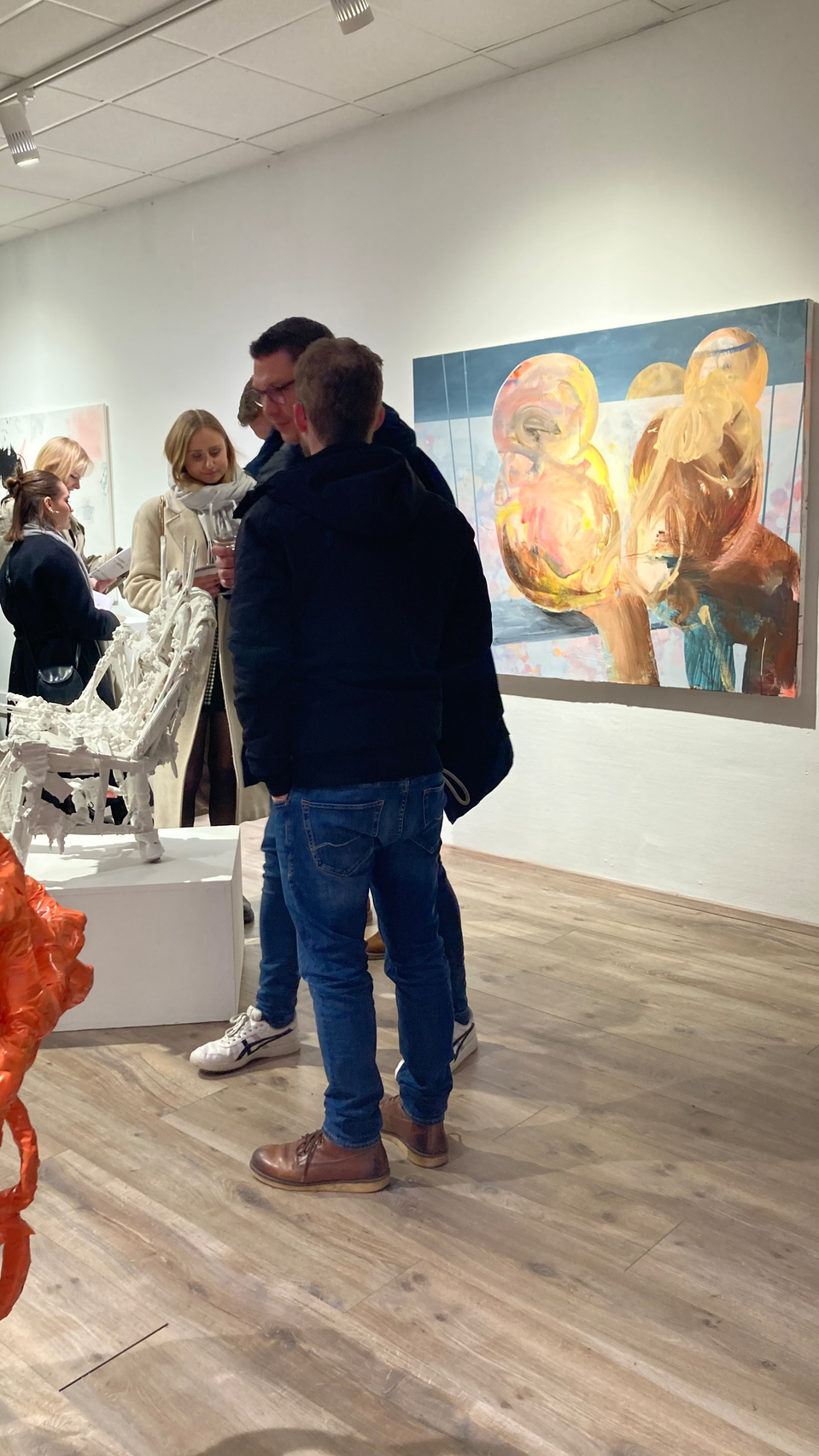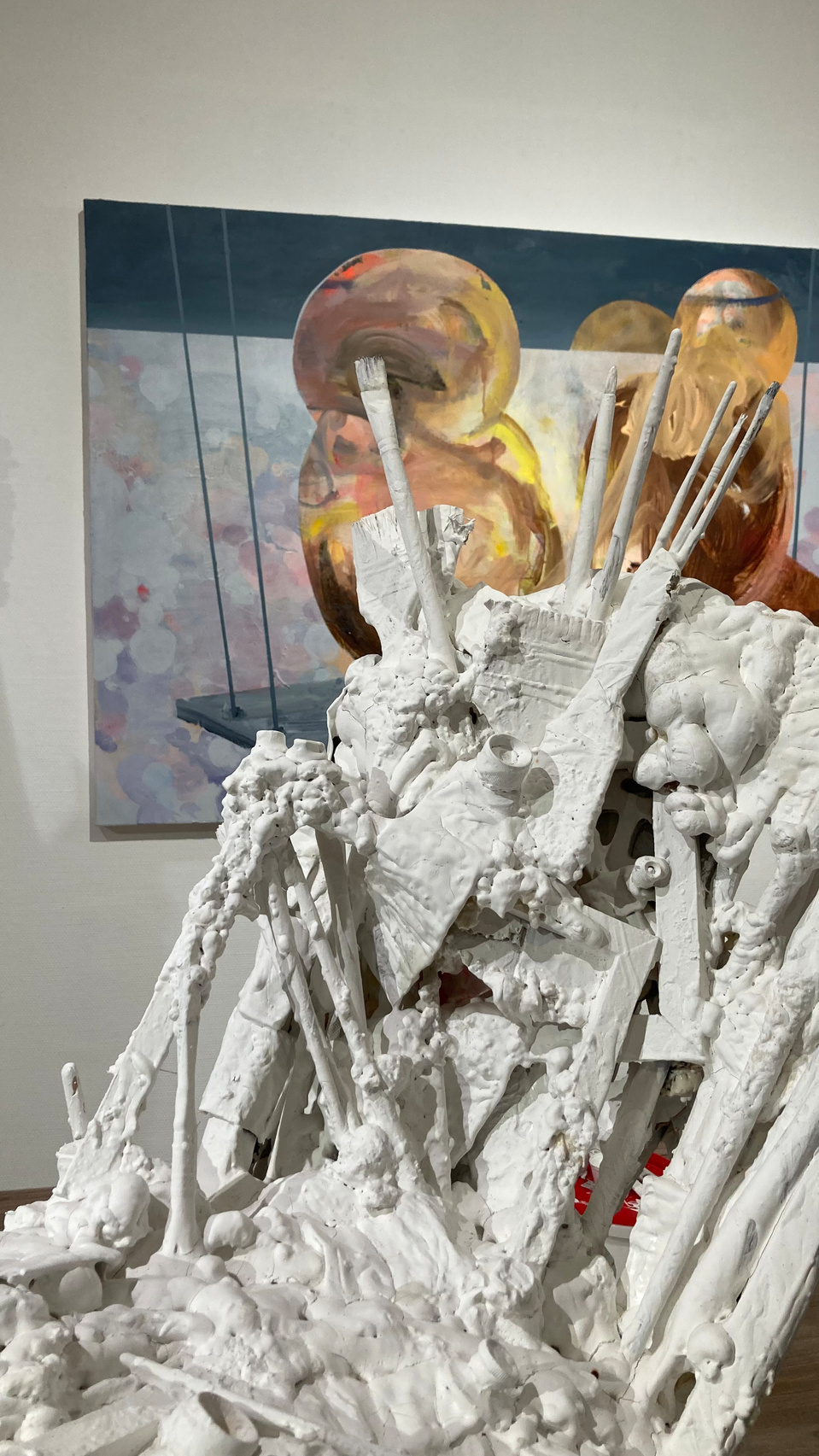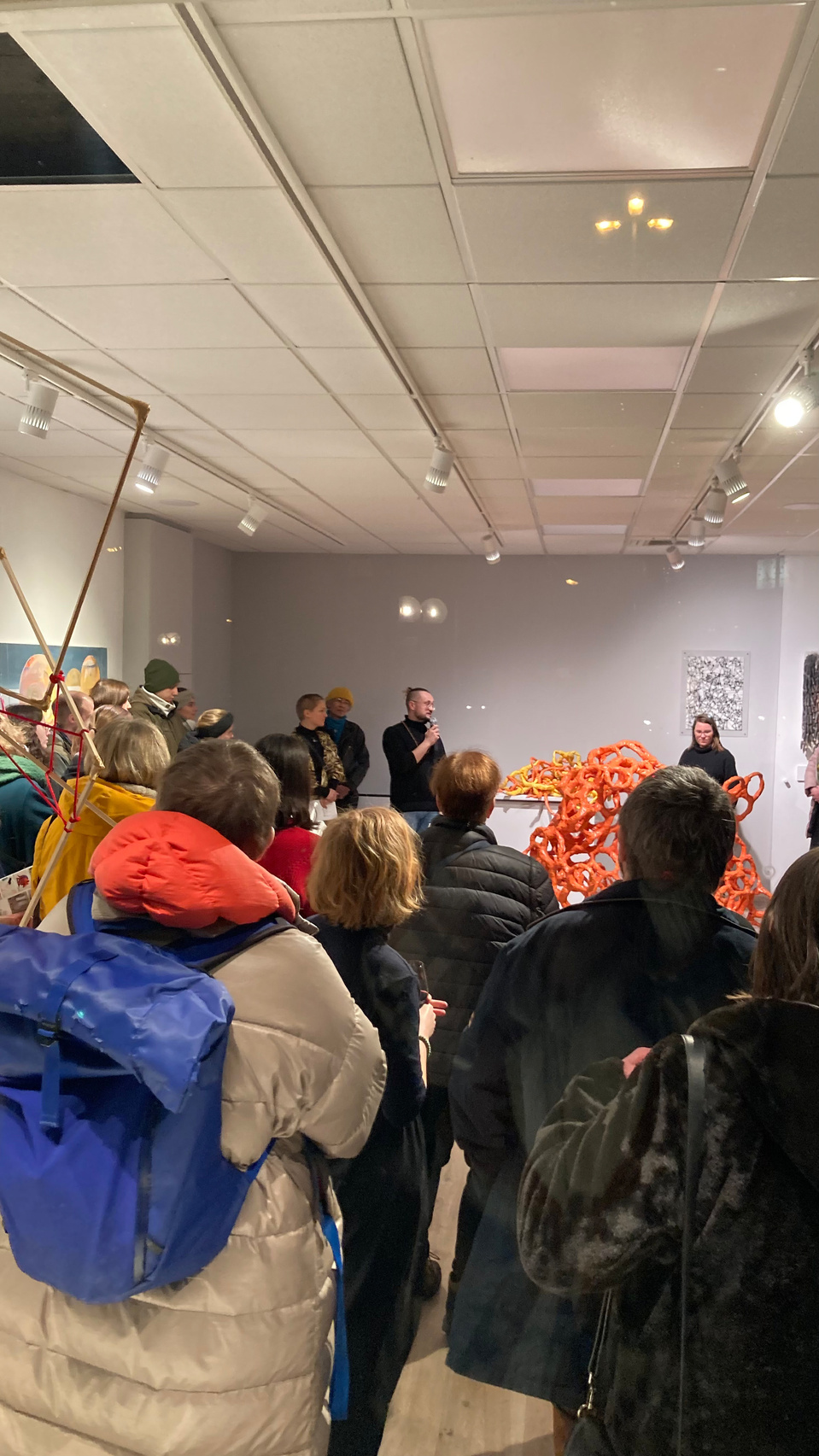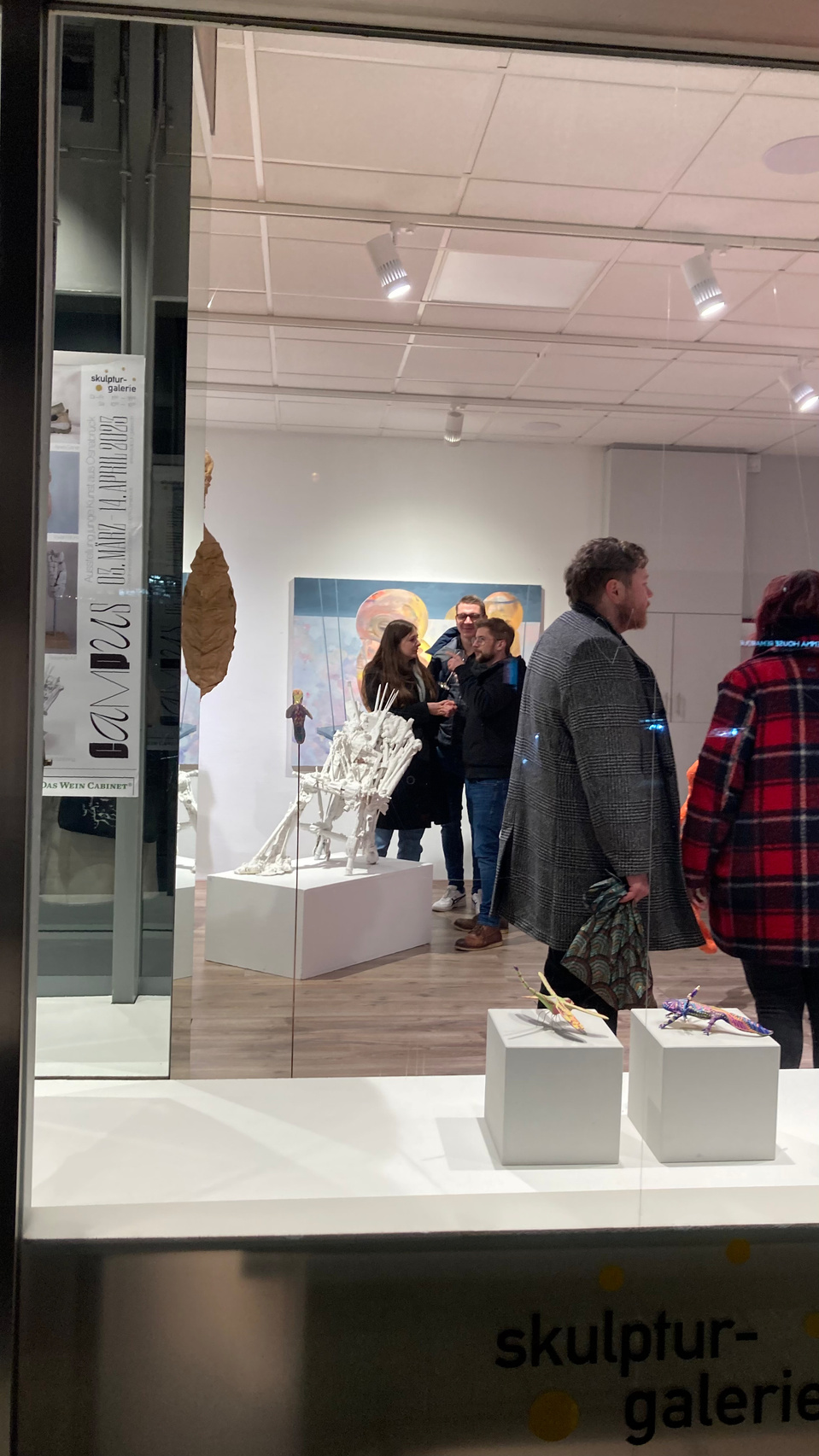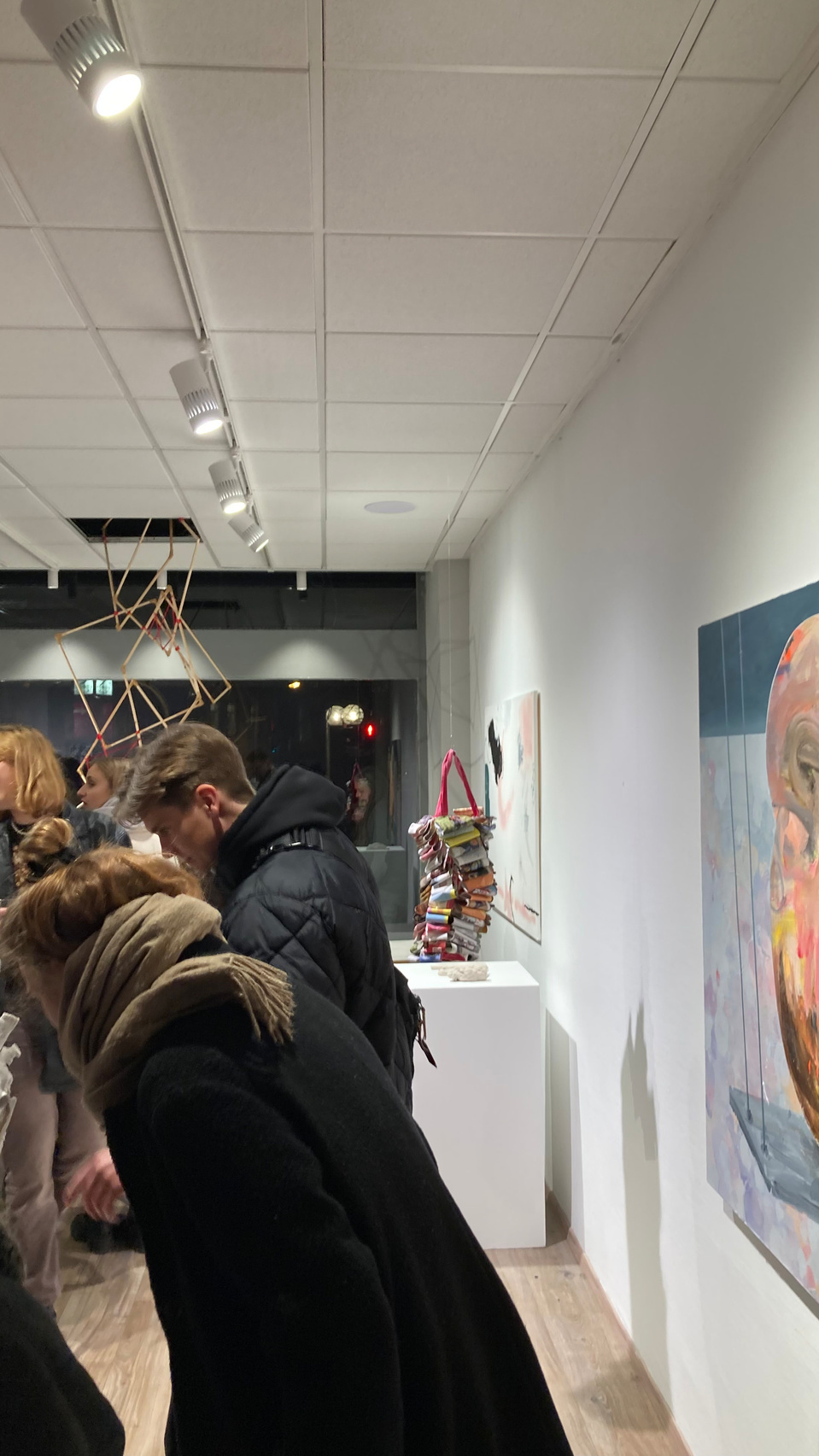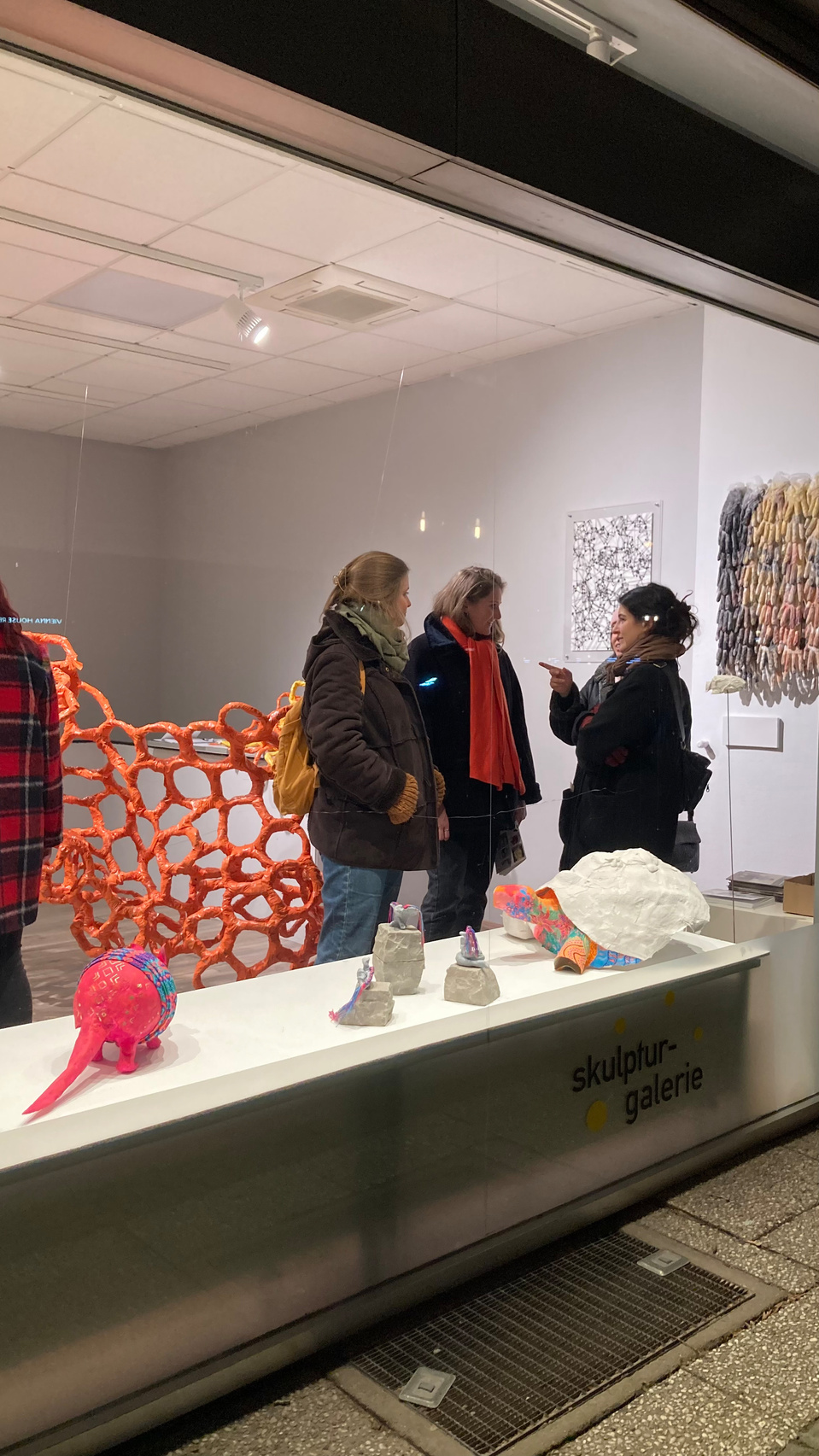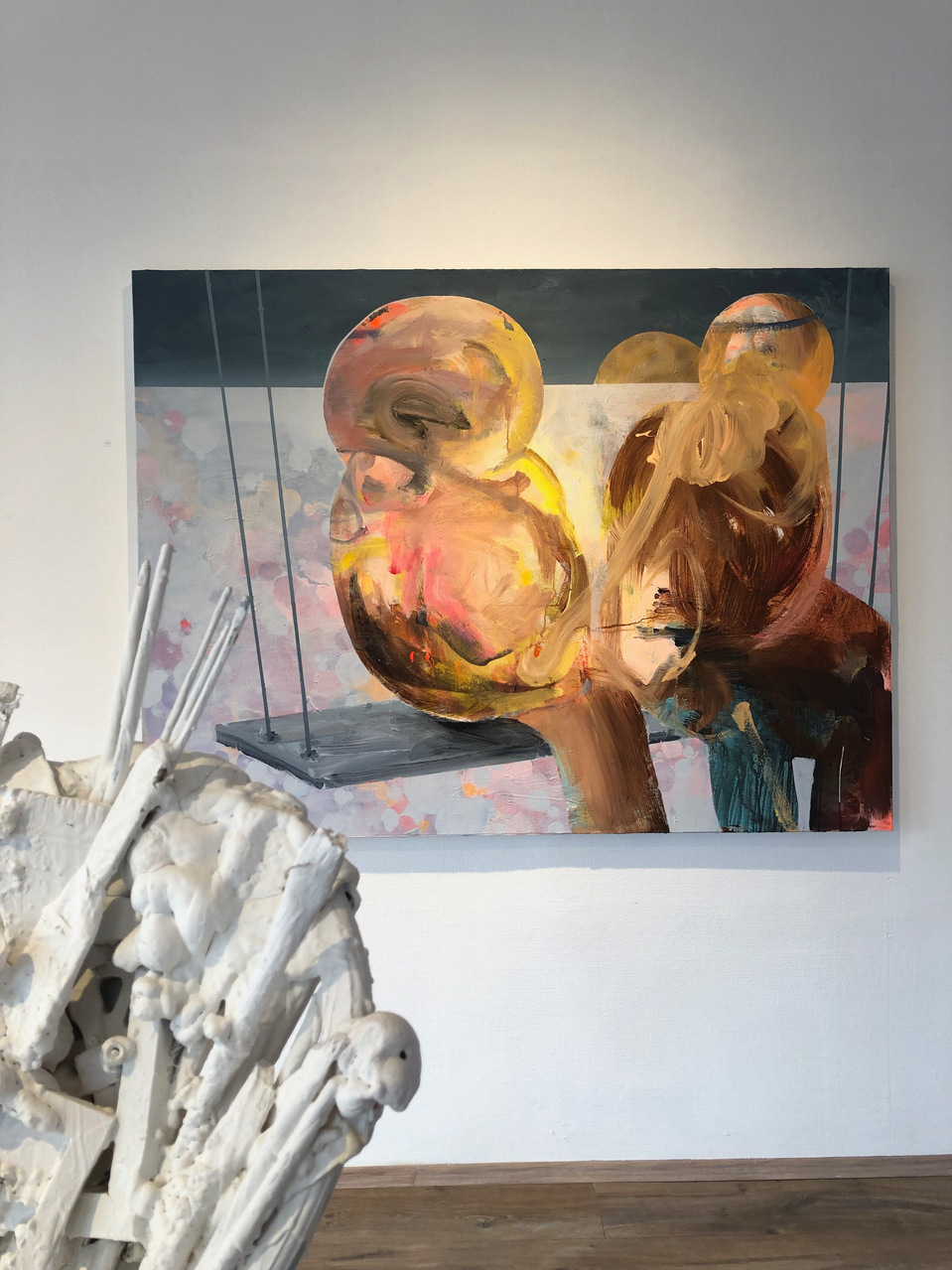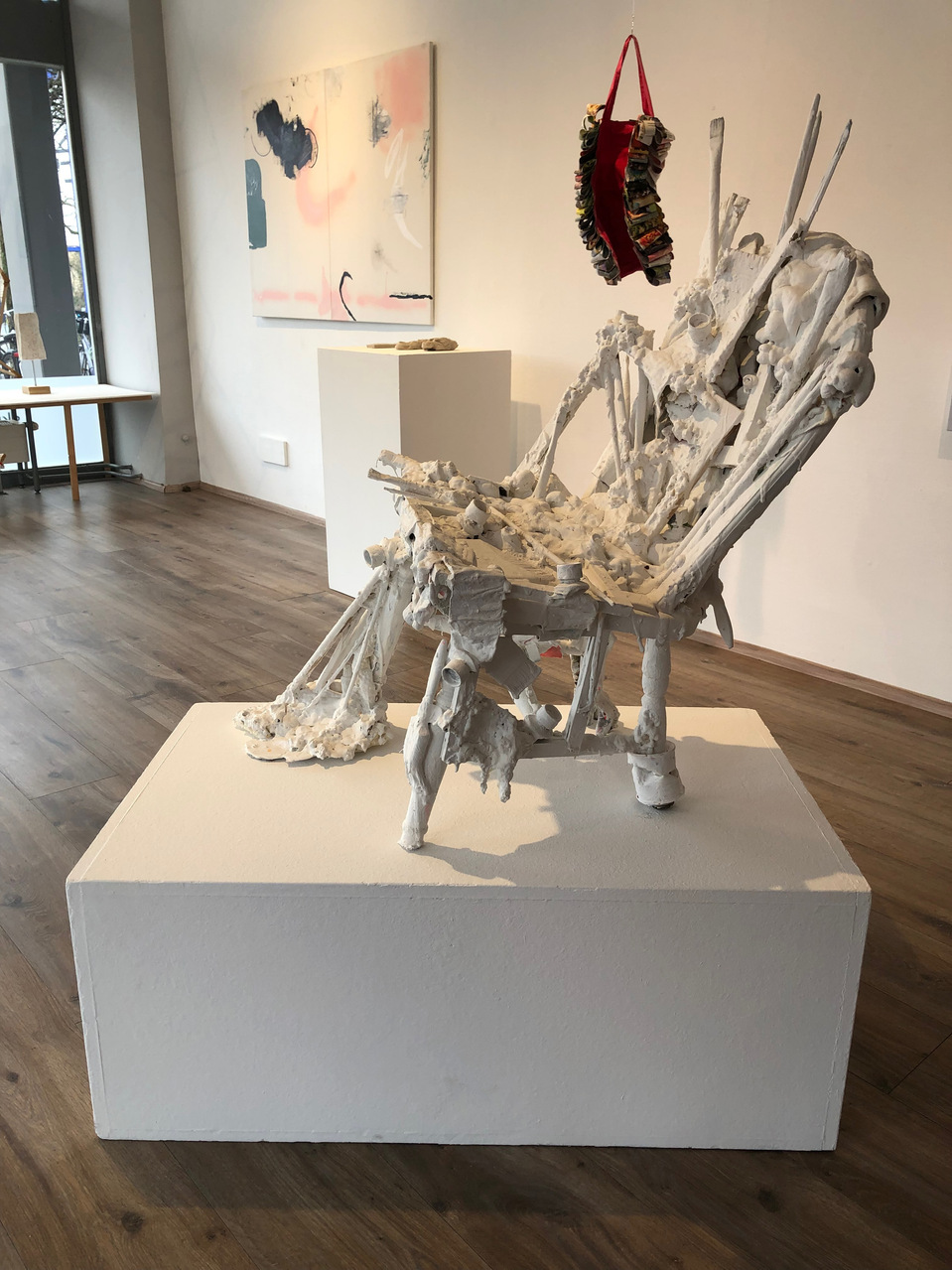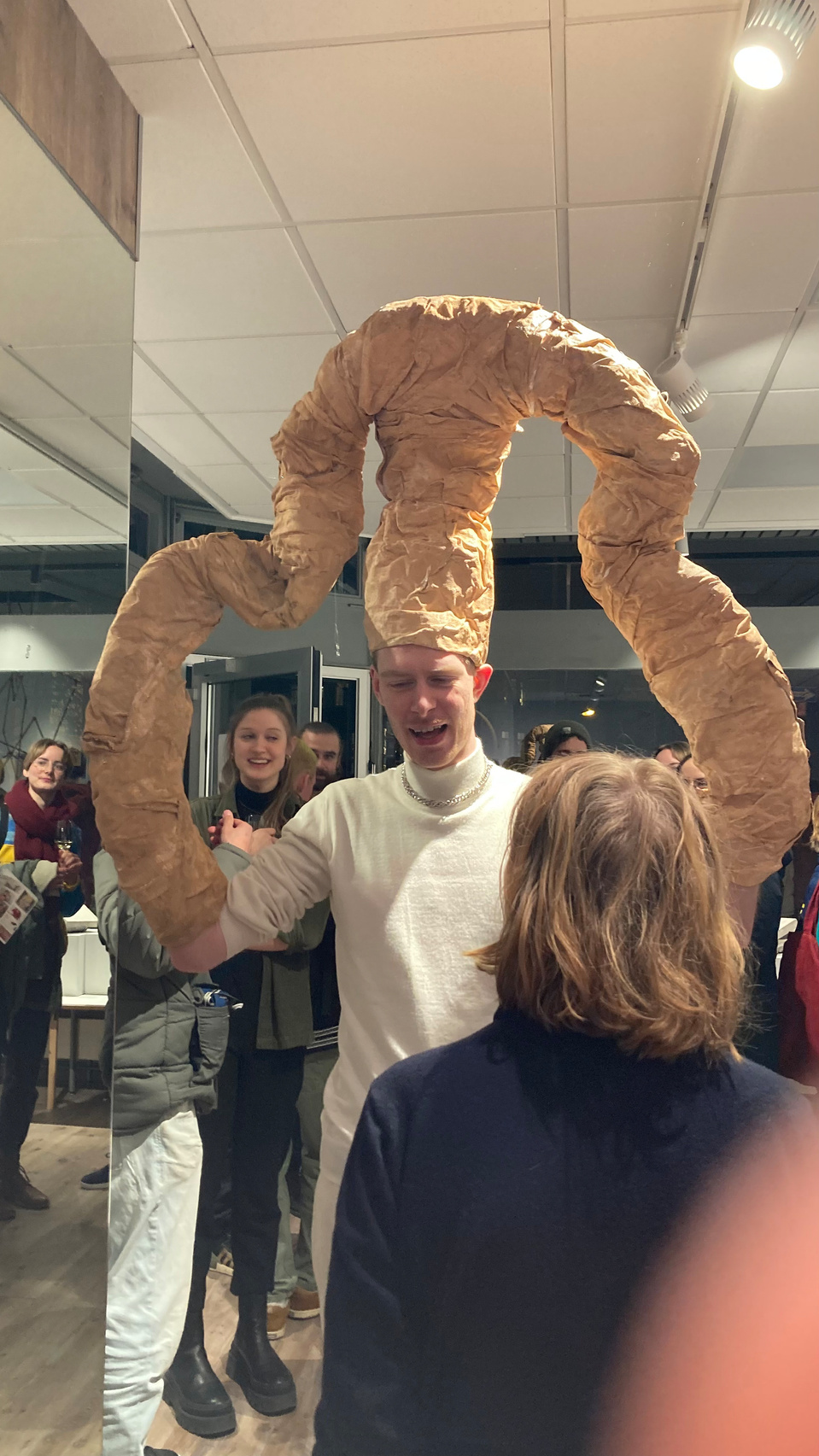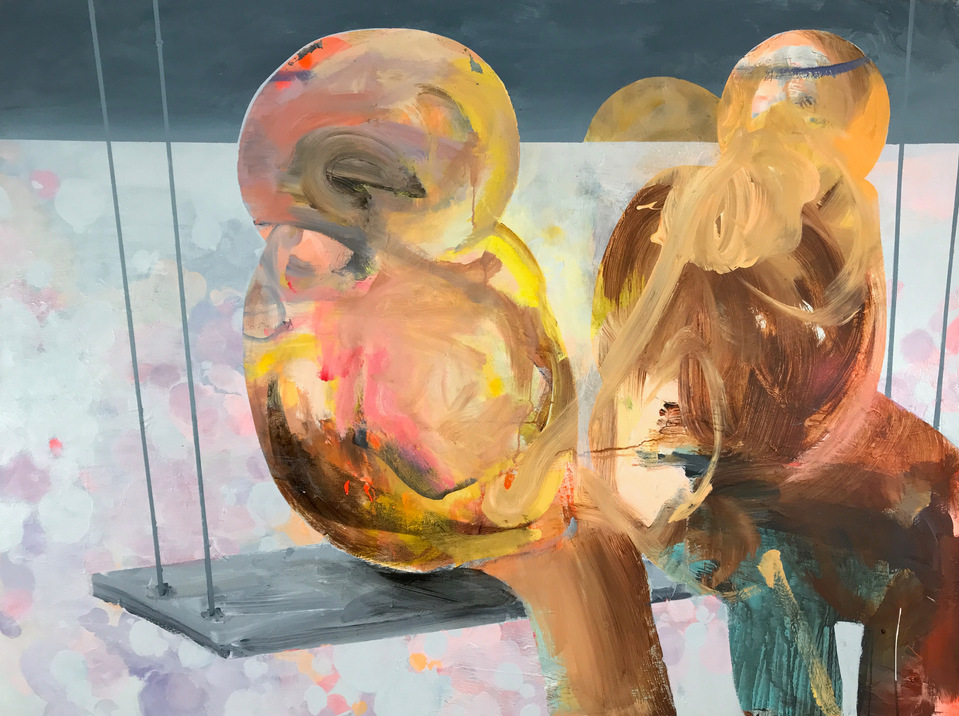 CAMPUS – Junge Kunst aus Osnabrück
am 3. März um 19 Uhr, Eröffnung mit einer Performance von Vivian Blum. Gezeigt werden Arbeiten von acht Kunststudierenden der Universität Osnabrück: Vivian Blum, Rabea Dolle, Alexej Eisner, Elena Kock, Eva Lause, Zoé Pehlke, Jakob Schöning und Rosanna Voß
3. März bis 14. April
Artist talk mit Jakob Schöning: 10. März um 19 Uhr
[entnommen an 06.03.2023 von https://skulptur-galerie.de]
English Version:
CAMPUS - Young Art from Osnabrück
on March 3 at 7 pm, opening with a performance by Vivian Blum. Works by eight art students from the University of Osnabrück will be on display:
Vivian Blum, Rabea Dolle, Alexej Eisner, Elena Kock, Eva Lause, Zoé Pehlke, Jakob Schöning and Rosanna Voß.
March 3 to April 14
Artist talk with Jakob Schöning:
March 10 at 7 p.m.
[taken on 03/06/2023 from https://skulptur-galerie.de]